The Centre is open to all
We are a not for profit community owned organisation. 
Our aim is to promote community development and  community building through the provision of social, educational and
 wellbeing programs and services to the
residents of Dingley Village.
The centre is directed by a voluntary Committee of Governance made up of local interested residents.

Our Community Our Priority since 1977
Read more
Our Services                       
Adult Education
Childcare
Community Centre
Short Courses
Computer Skills
ESL
Learn Local
Literacy
Playgroup
Pre-Kinder
Seniors Kiosk
Crafts
Hall Hire
Community Bus
      
      
Annual Community Consultation                          
Wed 29th June                                                           
@ 7 pm
This annual event is to inform the community on issues of concern as well about issues important to them. The consultation will be attended by our Councillors and Council Officers.
Where: Dingley Village Neighbourhood Centre
31B Marcus Road, Dingley Village

Other Reports: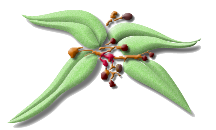 Dingley Village Neighbourhood Centre
Address: 31b Marcus Rd. Dingley Village 3172
Hours: Monday to Friday 9:00am to 3.00pm
Office: 9558 1866 
Childcare: 9558 1321
Email: This email address is being protected from spambots. You need JavaScript enabled to view it.